Fiction Writer Dagoberto Gilb Here on November 6
October 21, 2008
October 21, 2008, Greencastle, Ind. - Critically acclaimed novelist Dagoberto Gilb will come to the DePauw University on Thursday, November 6. Gilb's appearance, presented by the James and Marilou Kelly Writers Series, is free and open to all. It will take place at 7:30 p.m. in the auditorium of the Richard E. Peeler Art Center. (photo: Nancy Crampton)
Gilb's works include The Magic of Blood, which won the 1994 PEN/Hemingway Award. He was a finalist for the National Book Critics Circle Award for his 2003 nonfiction collection, Gritos.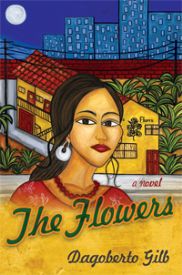 His most recent release is The Flowers. "The prospect of reading a novel narrated in run-on sentences, fragments, Spanish phrases and street slang might seem daunting, but not when you meet the precocious, Holden Caulfieldesque narrator of Dagoberto Gilb's coming-of-age novel," noted Sarah Fay in a March 16 New York Times review. "Set during the weeks leading up to the 1992 Los Angeles riots, The Flowers follows Sonny Bravo as he adjusts to life in his new stepfather's apartment building, Los Flores. As he becomes embroiled in the lives of the other tenants, Sonny makes the mistake of believing he's wise beyond his years and has the world figured out. Soon enough, though, he begins to have his doubts, resisting and then succumbing to temptations like lying, theft and prejudice as he goes about learning 'how to be a man.'" She concludes, "Sonny's voice is mesmeric. It keeps us reading -- until Gilb allows him to come to the realization that a truly wise man acknowledges how little he understands."
Learn more about the Kelly Writers Series by clicking here.
Back