Former Indiana First Lady Judy O'Bannon to Address Hunger Banquet on November 20
October 31, 2008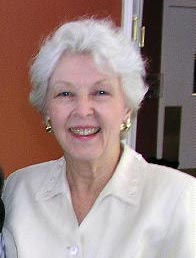 October 31, 2008, Greencastle, Ind. - Former Indiana first lady Judy O'Bannon will come to DePauw to be the keynote speaker at the University's third annual Hunger Banquet on Thursday, November 20. Initially developed by Oxfam America, a non-profit organization that works to end global poverty, Hunger Banquets are now organized by groups all over the country. The DePauw event will begin at 6:30 p.m. in the ballroom of the Memorial Student Union Building.
At any given moment, there are 854 million people across the world experiencing hunger, and everyday 6,300 people die of starvation. Hunger manifests itself in many ways other than starvation and famine. Most people who battle hunger deal with chronic undernourishment and vitamin or mineral deficiencies, which result in stunted growth, weakness and heightened susceptibility to illness.
The DePauw Hunger Banquet will include an interactive dinner and information about attendees can help reduce the problems of hunger and poverty. Tickets are free and may be requested online via this link.
The event is part of 2008 National Hunger and Homelessness Awareness Week, November 17-21.
Judy O'Bannon served as Indiana's first lady from 1997 until her husband's (Governor Frank O'Bannon) untimely death in September 2003. She has spent her life engaged in projects which benefit the community and has been an ardent promoter of volunteerism. Mrs. O'Bannon advocates on behalf of such issues as education, the environment and community development and has led community-building delegations to such places as South Africa and Moldova in Eastern Europe.
Other DePauw-sponsored events for Hunger and Homelessness Awareness Week will include volunteer opportunities benefiting the A-Way Home Shelter and the Putnam County Emergency Food Pantry, a discussion with a former homeless student from Franklin College, Michael Jones, and Oxfam's "Fast for a World Harvest."
For more information, send an e-mail here or call the Hartman House at (765) 658-4622. The activities are being planned by Hartman House Civic Intern/Compton Center Intern Kimberly Stowers.
Back