Prof. Jeff McCall '76 Analyzes Media's "Wobbly" Performance in Campaign 2008
November 2, 2008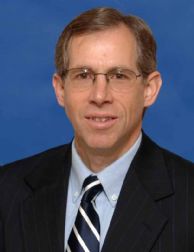 November 2, 2008, Greencastle, Ind. - "As this election season concludes, Americans should pause to assess whether the news media have really provided the instruction and enlightenment citizens need to execute their voting duties," writes Jeffrey M. McCall in today's Indianapolis Star. The professor of communication at DePauw University offers an analysis of this year's election coverage on the front page of the newspaper's Voices section. "One can easily wonder whether the press has been a help or a hindrance in the political process," Dr. McCall writes.
"From the unnecessary focus on Hillary Clinton's tears in New Hampshire to the obsession with digging into Joe the Plumber's background, the media's campaign performance has been wobbly," asserts the professor, who authored the book Viewer Discretion Advised: Taking Control of Mass Media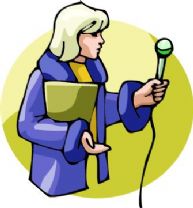 Influences. "The media's role has, in some ways, overshadowed the campaign itself."
McCall gives print outlets higher marks than broadcast news organizations and argues that poll numbers, and not issues, seem dominate reports. He opines, "The televised debates were supposed to be a campaign high point, but overmatched moderators allowed the debates to become boring recitations of campaign clichés. Comedian Dennis Miller had the best debate suggestion: Get rid of the journalists and let the candidates directly address each other for 90 minutes."
The op-ed refers to recent surveys -- including one by Scott Rasmussen, a 1986 DePauw graduate -- which indicate media organizations are losing credibility with voters. "The erosion of public confidence in the media has led many citizens to seek political news from other sources," notes McCall. "Viewership of the
evening network newscasts is down this election year, but Saturday Night Live has had great ratings. A growing number of voters rely on the Internet for political news, but those readers are more susceptible to absorbing gossip and rumors (Sarah Palin's daughter delivered the Down syndrome baby) from unfiltered bloggers and partisans."
Two days before voters choose between John McCain and Barack Obama, McCall asks readers to examine the decisions they make as consumers of education. The 1976 DePauw graduate declares, "Citizens who want to be fully informed need to challenge themselves to tap into multiple news outlets. Watching just one television network or relying on just one newspaper won't provide a full picture of the political landscape. Trying to draw any public affairs conclusions from late-night comedy programs or puff daytime gabfests is also counterproductive."
The column concludes, "Regardless of how well the press performs, it is each individual citizen who ultimately is responsible for being
knowledgeable enough to cast informed votes. Fortunately, the First Amendment allows many outlets from which that information mosaic can be drawn, if citizens are willing to work hard enough to sort the sensible from the sensational."
The entire essay can be accessed at College News.org.
Jeff McCall has been cited in articles published by more than 80 newspapers and has appeared seven times on FOX News Channel's' O'Reilly Factor. On October 12, he authored a column that analyzed Edward R. Murrow's infamous "wires and lights in a box" speech 50 years after it was delivered.
Back