Prof. Jonathan Bernstein Cited in Delaware Newspaper
November 3, 2008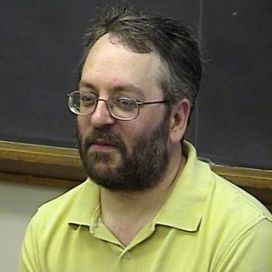 November 3, 2008, Greencastle, Ind. - "In a study of the career paths taken by consultants named the 'rising stars' of 1988 by Campaigns and Elections magazine, DePauw University professor Jonathan Bernstein found that, after 10 years, 17 percent had spent at least five years with the same politician and only 4 percent had the same boss for the full decade," notes today's News Journal of Wilmington, Delaware. Dr. Bernstein, visiting assistant professor of political science, is cited in a story focusing on the many longtime aides of the Democratic vice presidential nominee, U.S. Senator Joe Biden.
The article notes that "dozens of people ... have worked for the senator for 20 years or more" and examines their feelings as tomorrow's election approaches.
Access the item, "Biden's old team sees validation," at the newspaper's Web site.
Back