Story of "Watershed" Election Began in 1964, Writes Prof. John Dittmer in Boston Globe
November 9, 2008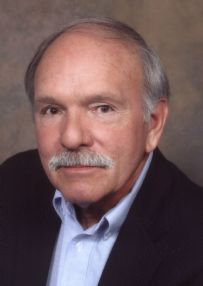 November 9, 2008, Greencastle, Ind. - "Fifty year from now historians will look back on the election of 2008 as a watershed," writes John Dittmer, professor emeritus of history at DePauw University, in today's Boston Globe. Dr. Dittmer is one of five historians called upon to analzye the outcome of the 2008 presidential campaign in a series of op-eds headlined, "What it meant."
Dittmer believes that in the future, historians will "conclude that the election was, in some sense, the end of a story that began in the summer of 1964, when a group calling itself the Mississippi Freedom Democratic Party (MFDP) challenged the legitimacy of the state's all-white, segregationist delegation at the party's national convention in Atlantic City. Blacks in the Deep South had been denied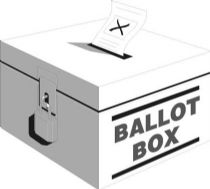 the franchise for nearly 100 years. In Mississippi, the black electorate had been limited to about 5 percent of its potential. The MFDP, made up of sharecroppers, maids, and small-business owners, laid out its case in Atlantic City, presenting evidence that blacks were being assaulted, jailed, even killed for attempting to register to vote."
Although unsuccessful in its challenge, the Freedom Democratic Party "did, however, open up the Democratic Party. After the 1964 convention, Democratic leaders pledged to end discrimination in all party matters. The Freedom Democrats also raised the issue of disfranchisement when they issued a formal challenge to the seating of the state's all-white congressional delegation. This dramatic action, together with the Selma campaign led by Martin Luther King, pushed Congress to pass the Voting Rights Act of 1965. That law had far-reaching consequences, some of them unintended. As hundreds of thousands of newly enfranchised Southern blacks registered as Democrats, Southern whites switched their party allegiances, ushering in four decades of Republican ascendancy, both in the South and in the nation. The 2008 election -- with Democratic wins in Virginia, North Carolina, and Florida -- may well have marked the beginning of the end of that era."
Dittmer -- who authored the acclaimed book, Local People: The Struggle for Civil Rights in Mississippi -- concludes, "On Election Day, men and women who had once fought for the right to vote stood in line for hours to elect a black president. At the Obama victory rally, when asked to explain the tears running down his cheek, the Rev. Jesse Jackson said he was thinking of all the martyrs who had given their lives to make the moment possible. Television footage from across the country showed people crying and hugging each other, evoking images of the spontaneous celebrations at the end of World War II. A new day seemed to be dawning. Once again America was leading by example, giving hope to all who believe in the possibilities of democracy."
Read the essay in its entirety at the Globe's Web site.
John Dittmer received a 2006 Indiana Humanities Award for his work in helping to advance and strengthen American culture.
Back