Southern Independent Booksellers Alliance Honors Barbara Kingsolver '77
November 11, 2008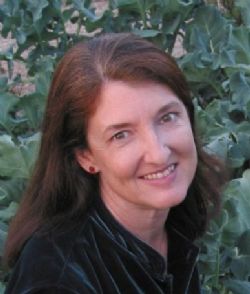 November 11, 2008, Greencastle, Ind. - Barbara Kingsolver, bestselling author and 1977 graduate of DePauw University, is the recipient of the Southern Independent Booksellers Alliance's Book Award for Non-Fiction "for her thought-provoking book Animal, Vegetable, Miracle," reports the News Star of Monroe, Louisiana. "Although she's better known for her novels, Kingsolver has written an eloquent book about a year of living on local and homegrown food. Her husband Stephen Hopp and daughter Camille Kingsolver were co-authors."
Access the item at the newspaper's Web site.
Animal, Vegetable, Miracle: A Year of Food Life was a nonfiction finalist in the 11th Annual Library of Virginia Literary Awards and was listed among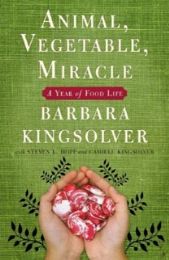 the ten best nonfiction books of 2007 by TIME magazine. It also received an award from the James Beard Foundation as well as a gold Nautilus Book Award.
Barbara Kingsolver's other works include The Poisonwood Bible, The Bean Trees, Animal Dreams and Small Wonder. She received the National Humanities Medal in 2000.
In 1994, Kingsolver delivered the commencement address at DePauw, and was also awarded an honorary degree during the ceremony. A summary of her speech can be found in this previous story or listen to an MP3 of the complete address:

[Download Audio: "Barbara Kingsolver's 1994 Commencement Speech" - 10,044kb].
Back