Mike Smith '70 Joins Board of Carestream Health
November 12, 2008
November 12, 2008, Greencastle, Ind. - Michael L. Smith, a 1970 graduate of DePauw University, has joined the board of directors of Carestream Health, Inc. Smith retired in 2005 from Anthem, one of the largest health benefits companies in the United States, where he was executive vice president and chief financial officer for the company and its subsidiaries, Anthem Blue Cross and Blue Shield. He also serves on DePauw's Board of Trustees.
"We are excited that Michael has joined our Board," said Robert M. Le Blanc, chairman of the board of directors for Carestream Health. "His solid understanding of the healthcare market and great track record in management and as a director will be invaluable to our company."
Before Anthem, Smith served as chairman, president and CEO)of transportation company, Mayflower Group, Inc. He began his career in the Indianapolis office of Arthur Andersen & Company.
Today's announcement notes Smith's DePauw degree and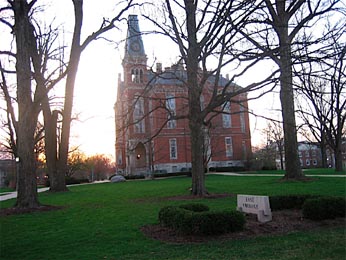 service to the University. He also serves on the boards of Emergency Medical Services Corporation, Inc., the nation's largest emergency medical services provider; Kite Realty Group Trust, a real estate investment trust, or REIT; Vectren Corporation, a progressive energy-holding company; HH Gregg Appliances, Inc., one of the nation's leading retailers of home appliances and consumer electronics; Finishmaster, Inc., and its parent, Ldi Ltd., and Calumet Specialty Products Partners, LP; the Central Indiana Community Foundation; the Indiana Commission for Higher Education; and the Lumina Foundation for Education.
Read more at MarketWatch.com.
Back