"The Real Work for Change Has Just Begun," Opines Prof. Kevin Howley
November 17, 2008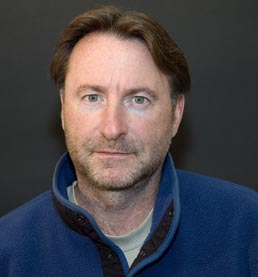 November 17, 2008, Greencastle, Ind. - Kevin Howley, associate professor of communication at DePauw University, has a message for the young voters who helped Barack Obama succeed in his quest for the presidency. "Your commitment to Obama's campaign is evident, and your passion for his message for 'change' is enthralling," Dr. Howley writes in the Bloomington Alternative. "But before both you and I get swept up in all of the excitement, we need to recognize a hard political fact: the real work for change has just begun."
The column continues, "Don't get me wrong. Barack Obama's ascent to the presidency is a watershed in American electoral politics. His oratory is certainly inspirational, and his formidable organizing skills forged a winning coalition. Even the most casual (or jaded) observer of electoral politics would have to admit that Obama ran one of the smartest, most disciplined campaigns in U.S. history. But Obama was also a beneficiary of events far beyond his campaign's control. Without putting too fine a point on it, any Republican candidate would have had a
hard time succeeding in light of the Bush Administration's dismal record."
Howley asserts, "Our task then, yours and mine, is to make certain that Barack Obama is as good as his word. Strike that. We have to be sure that Obama is better than his word."
In the professor's view, Obama the campaigner "turned his back on the progressive issues and voices that fueled his early success in the Democratic primary ... Equally troubling, Obama has been uncharacteristically quiet regarding his position on the Bush administration's penchant for secrecy, abuse of executive authority and disregard for the rule of law at home and abroad."
Howley also worries that Obama is surrounding himself with "a gaggle of Clintonistas ... For corporate Democrats and the power elite, this is precisely the sort of change they were looking for: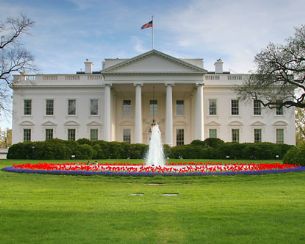 meet the new boss, same as the old boss."
The column concludes, "We've got to stay organized, work with the new administration to take up a substantive change agenda and, when necessary, keep the pressure on Obama to do the right thing. It isn't going to be easy. Real change never is ... You worked long and hard to get your candidate elected. You helped to make this moment happen. In doing so you helped us all to realize the audacity of hope. But this is not the end of the story -- not by a long shot. Now is the time to get started on your next bold move."
Access the complete column at College News.org.
Earlier this month, Kevin Howley was quoted in a post-election analysis in Wisconsin's Appleton Post-Crescent. Read more in this story.
Back