David Martin '70 Named to Obama Transition Team
November 18, 2008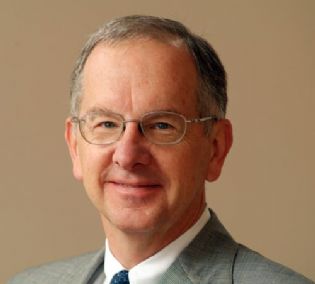 November 18, 2008, Greencastle, Ind. - David A. Martin, Warner-Booker Distinguished Professor of International Law at the University of Virginia School of Law and 1970 graduate of DePauw University, has been named to President-elect Barack Obama's transition team. Professor Martin will serve on the agency review team for the Department of Homeland Security.
"I am honored and excited to be involved in this transition work," says Martin. "Immigration will be a significant issue for the new administration to consider, and I welcome the opportunity to contribute toward making the immigration pieces of homeland security work as effectively as possible."
The professor, who majored in English at DePauw, is the co-author of a leading casebook on immigration and citizenship and served as general counsel of the Immigration and Naturalization Service from 1995-98 under President Bill Clinton.
Before joining the Virginia faculty in 1980, Martin was special assistant to the assistant secretary for human rights and humanitarian affairs at the U.S. Department of State. He has twice served as a consultant to the Administrative Conference of the United States, preparing studies and recommendations on federal migrant worker assistance programs and on reforms to political asylum adjudication procedures.
Learn more by clicking here.
Back