"This Place Wasn't Empty" in 1491, Science Writer Charles C. Mann Tells DePauw Audience
November 19, 2008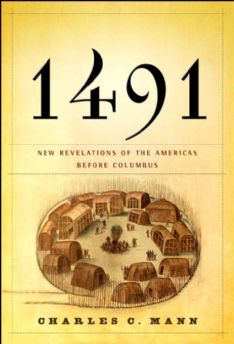 November 19, 2008, Greencastle, Ind. - "Before it became the New World, the Western Hemisphere was vastly more populous and sophisticated than has been thought," Charles C. Mann told an audience at DePauw University. "This place wasn't empty. There were people here," he noted. Today's Banner-Graphic provides an account of last night's lecture by Mann, author of the acclaimed book 1491: New Revelations of the Americas Before Columbus.
"When I went to high school, in the 1970s, I was taught that Indians came to the Americas across the Bering Strait about 12,000 years ago, that they lived for the most part in small, isolated groups, and that they had so little impact on their environment that even after millennia of habitation it remained mostly wilderness," Mann told the audience, which filled Watson Forum in DePauw's Pulliam Center for Contemporary Media. "This picture of Indian life is wrong in almost every aspect. Indians were here far longer than previously thought, these researchers believe, and in much greater numbers. And they were so successful at imposing their will on the landscape that in 1492 Columbus set foot in a hemisphere thoroughly dominated by humankind," he stated.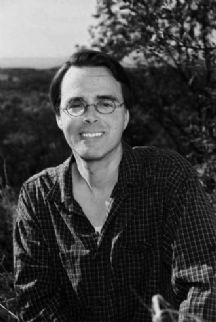 Maribeth Ward writes, "The vast new world that Columbus found in 1492 was thought to be a thinly peopled paradise of plants, animals and Native Americans waiting for civilization. 'The reality about the world before Columbus is very different -- two continents teeming with languages, cultures and mighty cities as big, as rich as and even more populous than the capitals of Europe,' he stated. Estimates are between 40-60 million Native Americans were here. 'And that estimate is rising. I won't be surprised to see it hit 80 million,' said Mann.
Access the complete article at the newspaper's Web site.
Learn more about Charles Mann's visit to campus in this previous story.
Back