Prof. Bob Steele '69 Outlines Steps for Reducing Risk of "Skewing" News Coverage
November 24, 2008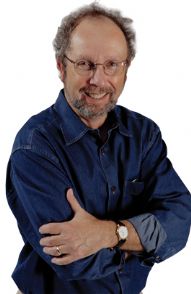 November 24, 2008, Greencastle, Ind. - Bob Steele, Eugene S. Pulliam Distinguished Visiting Professor of Journalism at DePauw University, believes editors of news outlets should conduct "ongoing content evaluation of candidates and issues to provide scrutiny on photos, stories, placement of stories and what are the weaknesses and strengths of the candidates." Steele, who also serves as as Nelson Poynter Scholar for Journalism Values at the Poynter Institute, is quoted in an analysis by Washington Post ombudsman Deborah Howell, headlined "Newsrooms need more conservatives."
Howell writes that Steele "also recommends 'prosecutorial editing' as one way to 'minimize the ideological bias and beliefs that all journalists have. It would greatly reduce the news content being skewed by beliefs.'"
The column begins, "Thousands of conservatives and even some moderates have complained during my more than three-year term that the Washington Post is too liberal; many have stopped subscribing, including more than 900 in the past four weeks. It pains me to see lost subscribers and revenue, especially when newspapers are shrinking. Conservative complaints can be wrong: The mainstream media were not to blame for John McCain's loss; Barack Obama's more effective campaign and the financial crisis were. But some of the conservatives' complaints about a liberal tilt are valid. Journalism naturally draws liberals; we like to change the world. I'll bet most Post journalists voted for Obama. I did. There are centrists at the Post as well. But the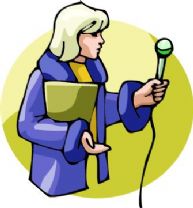 conservatives I know here feel so outnumbered that they don't even want to be quoted by name in a memo."
Read the complete essay at Minnesota's Pioneer Press.
A 1969 graduate of DePauw, Bob Steele was recently quoted in PR Week, the Chicago Tribune and by ABC News.com and PBS.org.
On September 18, it was announced that Dr. Steele and his wife, Carol -- who serves as associate dean of academic affairs at DePauw -- contributed the lead gift to create a new Jack McWethy Mentorship in honor of the late ABC News correspondent and fellow member of DePauw's Class of 1969. Details and video clips can be found in this story.
Back