Prof. Istvan Csicsery-Ronay Jr. Discusses Science Fiction's Seven Beauties on National Radio Program
November 26, 2008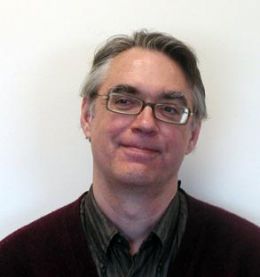 November 26, 2008, Greencastle, Ind. - Istvan Csicsery-Ronay Jr., professor of English at DePauw University, is featured on the Public Radio International program, To the Best of Our Knowledge. Csicsery-Ronay Jr., author of the new book The Seven Beauties of Science Fiction and co-editor of the journal Science Fiction Studies, is among several guests interviewed in a segment entitled "The Future of Science Fiction." Produced by Wisconsin Public Radio, "To the Best of Our Knowledge" is heard on PRI stations across the nation.
In the segment of the radio program airing this week, Dr. Csicsery-Ronay Jr. "tells Anne Strainchamps where the title of his book came from, and outlines several of the beauties." The professor was interviewed from DePauw's Pulliam Center for
Contemporary Media.
Learn more, and hear the show, via this link.
Wesleyan University Press, calls Seven Beauties "a major critical work from one of the preeminent voices of science fiction scholarship." Further details can be found in this recent article.
Csicsery-Ronay Jr. also authored Robot Ghosts and Wired Dreams: Japanese Science Fiction from Origins to Anime.
Back