Prof. Joe Heithaus and Other 'Airpoets' to Present Local Reading
November 30, 2008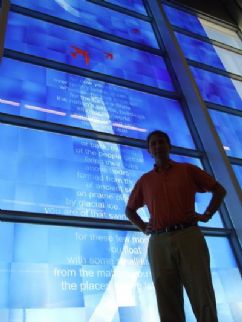 November 30, 2008, Greencastle, Ind. - Joseph Heithaus, associate professor and chair of English at DePauw University, will join his four fellow "Airpoets" for a December 13 reading at the Putnam County Library. "Poems of the Airpoets have been integrated into and served as inspiration for the stained-glass window murals, designed by British glass artist, Martin Donlin, at the new Col. H. Weir Cook Terminal of the Indianapolis International Airport," reports the Banner-Graphic. "The poems also have been published in a collection, Rivers, Rails and Runways."
The event will take place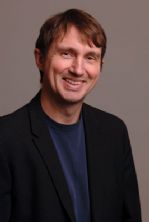 at 4:30 p.m. in the library's Kiwanis Room.
Read more at the newspaper's Web site.
Joe Heithaus and the other Airpoets will be featured in a December 9 "Poetry at Noon" reading in Washington, D.C., presented by the Library of Congress. Details can be found in this recent story.
The professor's series of poems Poison Sonnets, won the 2007 Discovery/The Nation Prize. Heithaus' poems have appeared in Poetry, the North American Review, the African-American Review and the Southern Review. He wrote an original poem, Ode to the New, which he presented at the October 10 inauguration of DePauw's nineteenth president, Brian W. Casey. A webcast of the event can be accessed via this link.
Back