Prof. Jonathan Nichols-Pethick Writes of "Imagined Localism" in Modern TV Landscape
December 3, 2008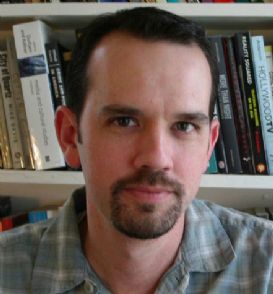 December 3, 2008, Greencastle, Ind. - Local television "is increasingly invisible -- its local character increasingly imagined," writes Jonathan Nichols-Pethick, assistant professor of communication and theatre at DePauw University, in the online journal Flow. The professor asserts that "the changing economics of electronic media are leading to the increased negation and invisibility of local television: ownership patterns, contractual relationships, and the forced infrastructural change to digital broadcasting."
Dr. Nichols-Pethick continues, "First, and most obviously, the imagined quality of local television is underscored by the fact that ownership of local stations now rests firmly in the hands of a relatively small cadre of 'station groups.'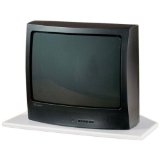 According to the latest figures from the Project for Excellence in Journalism, the top 20 station groups own 546 local stations ... As the identities of owners become less apparent, the operations of local stations become invisible to both communities and regulators."
Further, most local stations are no longer compensated by the networks for running network programs, and, in fact, must pay for the privilege. "Elimination of compensation removes a significant revenue stream from local stations, further fueling the cycle of cost-cutting and centralization that further erodes their ability to engage in merely local production beyond news, and further encouraging private investment," Nichols-Pethick points out. "The loss of this revenue stream from the networks also forces stations, regardless of their market power, to seek compensation from cable providers in the form of retransmission fees."
The requirement that stations convert to digital distribution "also leads toward the imagined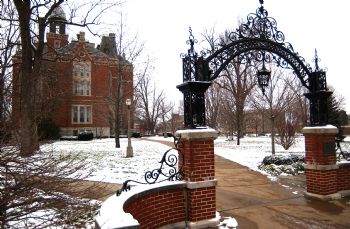 local," the professor adds. "Most obviously, the switch to digital requires an enormous amount of capital investment beyond the direct means of many locally owned stations, making them ripe for quick sales to station groups and/or private equity firms. In terms of programming, the promise of digital broadcasting has been sold to the consumer in part as the promise of more access to local production (particularly weather and sports) on the additional digital spectrum. The reality of additional programming space, however, turns out to be the promise of more imagined localism in the form of centrally produced weather reports via outlets like NBC Weather Plus or new programming networks such as Dot2 that are designed specifically for local digital subchannels. These digital networks share advertising with local broadcasters and provide opportunities to insert local news broadcasts into their schedule seamlessly. Trading the potential development and expansion of merely local programming for the imagined local programming of these types of networks represents perhaps the height of invisibility for local programming."
The essay concludes, "If we're serious about media reform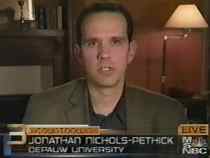 and preserving some semblance of a commitment to localism in ts purest sense -- as merely local production -- then we will need to confront the slow and steady erosion of local television with something more formidable than sentimental regret. Perhaps we can take hold of this moment and begin talking locally about what local might really mean and how it might be realistically achieved."
Read the complete piece at the journal's Web site.
Flow is an online journal of television and media studies and is a project of the department of radio-TV-film at the University of Texas at Austin.
In May 2004, Nichols-Pethick appeared on MSNBC's Countdown with Keith Olbermann to discuss the story of prisoner abuse from Iraq. A story with video clips can be found by clicking here.
Back