DePauw Choirs Present 'A Winter Journey' Sunday Afternoon
December 3, 2008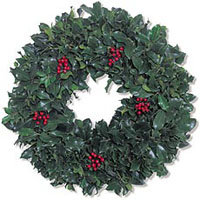 December 3, 2008, Greencastle, Ind. — The DePauw University Choirs invite you to come along on "A Winter Journey: Readings, Carols and Seasonal Songs," this Sunday, December 7. The final concert of the semester will begin at 3 p.m. at Gobin Memorial United Methodist Church on the DePauw campus. The performance is free and open to the public.
The program will feature a variety of readings from essays, poems and diaries, as well as music loosely based around medieval Germany. The DePauw Chamber Singers, University Chorus, Women's Choir, and two chamber groups will perform along with several soloists, presenting works such as Holst's "Ave Maria," the "Amen" from Handel's Messiah, and an arrangement of "Jingle Bells."
Sunday's concert "draws on a noble old tradition which has provided so much beautiful choral music over the centuries, and transforms it into a concert setting," explains Gabriel Crouch, choral director, in the program notes for Sunday. "The age-old formula perfected over generations within the Christian church is for nine 'lessons,' or biblical readings, to be interspersed with around a dozen Christmas carols, some performed by a choir, others by the whole congregation. The most famous 'Lessons and Carols' of all is held in King's College Chapel, Cambridge, on Christmas Eve. Since [this] event is a concert, and not a service of worship, our performance is infused with a more secular flavor."
For more information about events, visit the DePauw University School of Music online.
Back