Poor Branding is GM's Biggest Problem, Says Marketing Expert Al Ries '50
December 6, 2008
December 6, 2008, Greencastle, Ind. — "It seems to me that the fundamental nature of Detroit's Japanese competition is its ability to build brands," writes Al Ries in Advertising Age. The renowned marketing expert and 1950 graduate of DePauw University states, "Toyota stands for reliability, Scion for youth, Prius for hybrid, Lexus for luxury. But what does Saturn stand for? Or Chevrolet? Or Pontiac? Or Buick? Or Cadillac?"
Ries, whose books include The Origin of Brands, argues that the problems with General Motors have more to do with a lack of branding than with issues on the factory floor. He writes, "America invented marketing. America invented branding. America invented the production line, which made the automobile affordable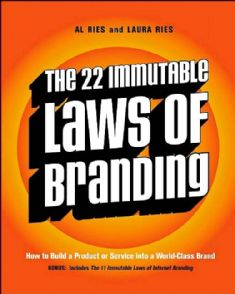 for the majority of the population. Of the 100 most valuable brands in the world, according to Interbrand, 52 are owned by U.S. companies. And how many of the 52 are U.S. automobile brands? Just one: Ford. None of General Motors' eight automobile brands made the list. There were, however, 10 automobile brands from outside the U.S."
He goes on to declare, "General Motors already has a big business. Last year the corporation did $181.1 billion in sales, which made it the fourth-largest company in America. What General Motors doesn't have is a portfolio of profitable brands ... GM seems to be focused on selling, not on branding. How else can you explain Cadillac's decision to offer a four-cylinder sedan in 2010? As John Teahen, senior editor of Automotive News, wrote recently, 'A four-cylinder Cadillac is not a Cadillac. I'm not quite sure what it is, but it certainly isn't a Cadillac.'His proposed name for the new four-cylinder Cadillac: Cimarron II."
The complete column, "If GM Has a Brand, It's General Misery," can be found at AdAge.com (a subscription may be required to access the text).
Learn more about Al Ries -- who was named by PR Week magazine as one of the 100 most influential public relations people of the 20th century -- in this recent story.
Back