Duane Nickell '80 Tells Star of 'Best Trip Ever'
December 8, 2008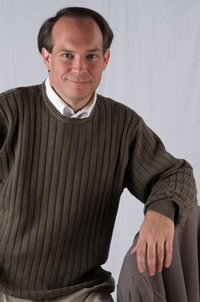 December 8, 2008, Greencastle, Ind. — "Above the fireplace in the stark white room was a tablet inscribed with a short verse: 'Nature and Nature's laws lay hid in Night; God said 'Let Newton Be!' and all was Light.' I was standing in the room where Isaac Newton was born," writes Duane S. Nickell in the Indianapolis Star. Dr. Nickell, author of the recently released book, Guidebook for the Scientific Traveler: Visiting Astronomy and Space Exploration Sites Across America, is featured in the newspaper's "My Best Trip Ever" feature.
"Having studied and taught about Newton's physics for my entire adult life, this was nothing short of a religious experience," writes Nickell, who teaches physics at Franklin Central High School in Indianapolis and is an associate faculty member at Indiana University - Purdue University at Indianapolis (IUPUI). "I walked across the hall to Newton's study, where he had invented calculus, made fundamental discoveries in optics and developed his theory of gravitation. Outside was a descendant of the legendary tree whose falling apple had provoked Newton's gravitational musings."
Nickell adds, "My pilgrimage to Newton's home in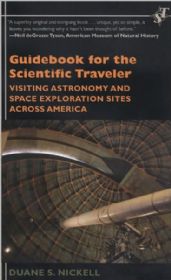 Woolsthorpe-by-Colsterworth, England, was the first stop on a scientific tour of Europe. Later, I stopped by the little apartment in Bern, Switzerland, where Albert Einstein revolutionized our conceptions of space and time. In Pisa, Italy, I trudged to the top of the Leaning Tower, just as Galileo had done 400 years earlier to drop his cannonballs."
Access the item at IndyStar.com.
Released in September, Duane Nickell's book received praise from former astronauts Joe Allen '59 and Buzz Aldrin. Learn more in this recent story.
Nickell is the winner of the Presidential Award for Excellence in Science and Mathematics Teaching, the nation's highest honor for science and mathematics teachers. In May, he told the Indianapolis Star "Why I love my job."
Back