Federal Bailout of News Media "Would be Difficult," Prof. Bob Steele '69 Tells Washington Times
December 11, 2008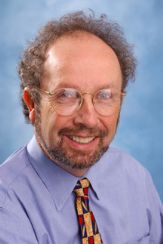 December 11, 2008, Greencastle, Ind. — "Some wonder whether the news media could use a federal buyout, just like Wall Street and auto manufacturers," writes Jennifer Harper in the Washington Times in a piece that includes analysis from DePauw University's Eugene S. Pulliam Distinguished Visiting Professor of Journalism. "A federal bailout would be difficult in principle and process," says Bob Steele. "It's not like we're making cars or cashing checks here."
Steele, a 1969 DePauw graduate who also serves as Nelson Poynter Scholar for Journalism Values at the Poynter Institute, adds, "A financial infusion from the government could raise questions about press independence and credibility. It might also lead to a movement to regulate journalism that would restrict free flow of information and 'cripple the watchdog.' There are just too many questions."
The complete text can be found at the

newspaper's Web site.
Considered one of the nation's top experts on ethics in journalism, Bob Steele was recently quoted by the Washington Post. Learn more in this recent story.
Back