Prof. Tom Chiarella Reflects on "Difficult" 2008 and the Coming Year's Projects
December 28, 2008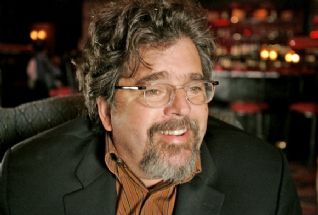 December 28, 2008, Greencastle, Ind. — "I think it was a difficult year in the same way it was for everyone else," Tom Chiarella tells the Indianapolis Star. In a year-end feature, the newspaper notes that 2008 "hasn't been great to... the Greencastle resident, writer-at-large and fiction editor for Esquire magazine, and visiting professor of creative writing at DePauw University, [as he] suffered the death of his father along with a taste of the economic woes that befell the rest of the nation." (photo: Frank Espich/Indianapolis Star)
Chiarella says, "Magazines are the bellwether for the economy, and we're suffering. It's been very hard to watch the difficulties in New York and know that they're radiating outwards. It's like a big ice storm -- all the weak trees get pulled over."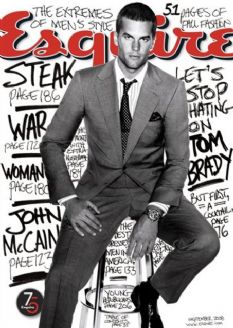 The professor's 2008 work included magazine profiles of Peyton Manning, Tom Brady and Clive Owen. "He's actually an intensely smart, nice guy," Chiarella says of Owen. "We poked around Paris, had dinner, went to the track. I don't always enjoy those things, but I really enjoyed his company. As celebrities go, he was just about as straight up as they come. It was pretty fun."
Konrad Marshall writes that in the new year, Chiarella is looking to "diversify his skills as much as possible, mainly by learning how to write for television, all while teaching and working. As a result, a book project he hopes to see in print by 2010 is coming more slowly than expected."
Access the piece at IndyStar.com.
Chiarella -- author of the books Foley's Luck, Writing Dialogue and Thursday's Game: Notes from a Golfer with Far to Go -- was also the subject of a June feature in the newspaper.
Back