Prof. Kevin Howley Offers His Vision of New President's First 100 Days
December 29, 2008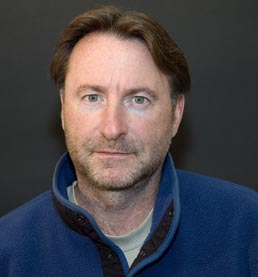 December 29, 2008, Greencastle, Ind. — President-elect Barack Obama "must commit his administration to peace and justice," writes Kevin Howley in this week's Bloomington Alternative. Howley, associate professor of communication at DePauw University, takes up the challenge posed by an online news digest, AlterNet, which is asking visitors, "What's Your Vision in 100 Words for Obama's First 100 Days?"
In Dr. Howley's view, "(Obama's) first priorities should be to end the illegal occupations of Iraq and Afghanistan, pay reparations to victims of Bush's calamitous 'war on terror' and extend full benefits to U.S. war veterans. Of course, there can be no peace without justice. Therefore, Obama must hold Bush, Cheney and other administration officials accountable for their war crimes. And as a student of constitutional law, Obama
must unequivocally reject the idea of the unitary executive and all that goes with it: arbitrary detention, torture, domestic surveillance and the wholesale assault on civil liberties."
Access the column at the Alternative's Web site.
Two weeks ago, Howley offered his thoughts on the case of Illinois Governor Rod Blagojevich and the "age of impunity." Read more in this previous story.
Back