FTD & President Rob Apatoff '80 Prep for Thursday's 2009 Rose Parade
December 29, 2008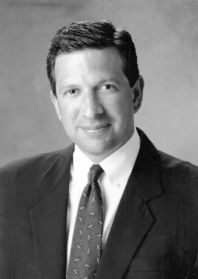 December 29, 2008, Greencastle, Ind. — "FTD is proud to be a part of this historic event every year, as more than 60 million people in 150 countries around the world watch this much anticipated celebration," says Rob Apatoff, president of FTD, Inc. and 1980 graduate of DePauw University. Apatoff's company "will celebrate its 56th year of participation in the Rose Parade with its 'Making of An Epic' float entry," notes an announcement today. "The float is a tribute to old Hollywood and the style of filmmaking made popular during the 1950s and 1960s, truly honoring entertainment of days gone by."
Apatoff adds, "As the longest running commercial participant in the Rose Parade, FTD is very excited to continue to be a part of America`s most prestigious parade. The parade celebrates the beauty of flowers -- something FTD Florists do all year round."
According to the news release, "The FTD 'Making of an Epic' float features a movie set complete with a cameraman stand and float rider "actors." It is a tribute to the glory days of filmmaking and salutes the past with a scene that embodies the parade theme 'Hats Off to Entertainment.' In the grand style of old Hollywood directors D.W. Griffith and Cecil B. DeMille, spectators will witness an epic moment of filmmaking at its absolute best. The float features 100,000 stems of flowers which lavishly reproduce a scene set in the ancient gardens of Babylon."
"The Rose Parade is a wonderful tradition and FTD is proud to be the official floral sponsor of the Tournament of Roses," declares Apatoff. "This great parade is a part
of American culture and truly rings in the New Year. It just makes sense for the FTD brand which stands for beautiful flowers to partner with the parade that showcases flowers."
Read more at Reuters.com.
Rob Apatoff serves on DePauw's Board of Visitors. He was previously president and chief executive officer of Rand McNally & Company. His resume also includes stints as senior vice president and chief marketing officer at Allstate Corporation, and in senior management and marketing roles at Aetna, Inc., L.A. Gear, Inc., Reebok International, Ltd. and Anheuser Busch, Inc. At the latter, Apatoff was the visionary behind the successful "Bud Bowl" and Spuds Mackenzie campaigns. He was recently featured in the Chicago Tribune.
Back