Lemasters Sets School Three-Point Mark; Moore Tops SCAC Career Assists Record in Shootout Win
December 29, 2008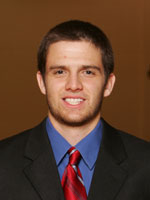 December 29, 2008, Tampa, Fla. — Sophomore Steve Lemasters (pictured) knocked down a school-record nine three-pointers and finished with a career-high 27 points in 28 minutes of DePauw's 76-56 win over Drew in the opening game of the Tampa Bay Shootout.
DePauw improved to 6-4 with the win and advanced to tomorrow's 3 p.m. championship game against Huntingdon which defeated Lynchburg by a 73-62 score in tonight's second game. Drew dropped to 1-7 with the loss and plays Lynchburg in Tuesday's third-place game at 1 p.m.
The previous DePauw single-game indvidual three-point record was eight held by Joe Nixon (2002), Jess McKinney (1998), Todd Seifferlein (1993) and Troy Greenlee (1989).
Seven of Lemasters' threes came in a 21-point first half and six came in a 5:39 stretch. Drew held a 15-11 lead with 9:38 left in the half, but the Tigers scored 16 straight keyed by five three-pointers including three from Lemasters. DePauw went to the break with a 41-23 lead.
The Tigers built the lead to as many as 23 at 59-36 and 61-38. The Rangers closed to within nine with a 16-2 stretch but DePauw scored the next 13 and put the contest away.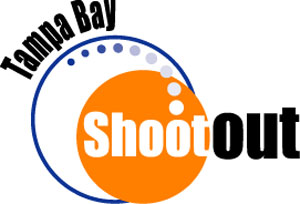 Lemasters' career-high performance came on 9-of-13 shooting from beyond the arc, while Tom Callen matched his best scoring output with 23.
Mike Moore just missed a triple-double with 10 points, nine rebounds and nine assists. His nine assists lifted his career total to 501 which broke the Southern Collegiate Athletic Conference career mark of 499 set by Rhodes' Albert Johnson (1992-96). Drew Wills grabbed a career-best 12 rebounds as DePauw held a 48-33 edge on the boards.
Mike Mayes paced Drew with 10 points, while Gerard Mullin added six rebounds.
DePauw hit 44.3 percent from the floor including 55.6 percent in the first half and knocked in 12-of-27 three-pointers. Drew connected on 38.7 percent, but just 31 percent in the first half.
Back