"Ethics Crashes on the Digital Media Highway" Concern Prof. Bob Steele '69
January 1, 2009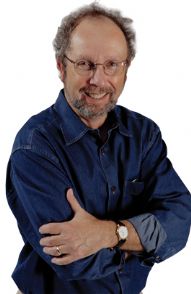 January 1, 2009, Greencastle, Ind. — "I'm very worried about the significant erosion of ethical standards across our profession and the resulting corrosion of the quality of the journalism," writes Bob Steele in Nieman Reports. "The blogs, Tweets, social networking, citizen-submitted content, and multimedia storytelling that are the tools and techniques of the digital era offer great promise. They also, when misused, present considerable peril." Steele, Eugene S. Pulliam Distinguished Visiting Professor of Journalism at DePauw University, offers his thoughts in the winter edition of the quarterly journal of the Nieman Foundation for Journalism at Harvard.
Steele, a 1969 DePauw graduate, opines: "I fear that many papers/reporters/editors are so caught up in the 'search for eyeballs and page views' that the default position is often 'let's put that blog stuff' in our story because 'it's out there and folks are talking about it.' We'll then 'balance' the piece with concerns expressed by others connected to the story who have a different view than the bloggers. Too often we give unjustified credibility to bloggers who are, at best,
practicing amateur journalism or simplistic punditry. And news organizations provide that false credibility by equating the bloggers' observations and views with the rigor of news reporting."
The DePauw professor also serves as Nelson Poynter Scholar for Journalism Values at the Poynter Institute and says news editors have contacted him with questions about reporters' increased use of social networking tools to disseminate news. "Other editors have called me to seek guidance when they discovered that staff journalists were touting politicians or political causes on their personal Facebook pages. In most cases, the editors had not proactively addressed these conflict of interest issues until after a problem surfaced. Then it was more challenging to respond and in some cases to negotiate new ethics policy language with the guild representing the paper's journalists."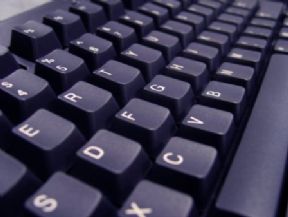 As news outlets increasingly use new media to engage and attract audiences, Steele sees "ethics crashes on the digital media highway." He writes, "The accuracy and fairness concerns can be multiplied by the increasing use of so-called citizen journalists to provide reports that are then disseminated-often without verification-by traditional news organizations. Take the example of an October 2008 story that speaks loudly to the dangers of fast and furious reporting complicated by the minimal sourcing of the information. For a period of time, CNN had a report on its iReport site (a user-submitted site where the content comes from the community) that claimed Apple CEO Steve Jobs had suffered a major heart attack. The story was not true, but Apple's stock took a quick dive with company shares off by more than 10 percent before the CNN iReport story on Jobs was debunked and removed from the site. While many editors tout their ability to quickly take down factually wrong information or other egregious content, the damage done can be significant," he states.
Steele concludes, "Journalists -- from reporters to multimedia producers to editors -- are under great pressure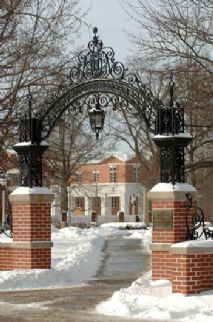 to do more with less. The intense financial forces, the thinner staffs, and the risk-taking culture create a mixture where heightened quality control measures are all the more essential. Now is the time to reaffirm essential core values that underpin journalism ethics and journalistic excellence. Accuracy, fairness and honesty are as important now as they have ever been. We must not let journalism turn horrific. Nor can we allow ourselves to become page-view whores."
You'll find the complete essay, "Ethical values and quality control in the digital era," by clicking here.
Bob Steele -- who the American Press Institute's Steve Buttry called a "journalism treasure" -- joined the DePauw faculty in Fall 2008. Considered one of the nation's top experts on ethics in journalism, Bob Steele was recently quoted by the Washington Times. Learn more in this recent story.
Back