Prof. Ellen Muehlberger Published in Journal of Early Christian Studies
January 4, 2009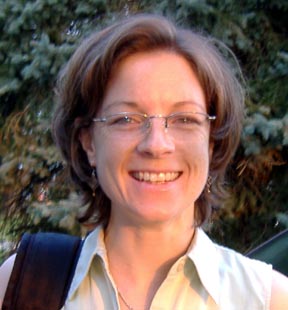 January 4, 2009, Greencastle, Ind. — Ellen Muehlberger, assistant professor of religious studies at DePauw University, contributes an article to the Journal of Early Christian Studies. "Ambivalence about the Angelic Life: The Promise and Perils of an Early Christian Discourse of Asceticism" is published in the Winter 2008 (Volume 16, Number 4) edition of the journal.
"What does it mean when those in antiquity-or even modern scholars-talk about early Christians 'living the angelic life'?," Dr. Muehlberger writes. "That is, if ancient Christian ascetics are mainly recognizable to us by the feats they are said to have achieved with their bodies, what did it accomplish to associate them and their practices with beings primarily identified with incorporeality? In this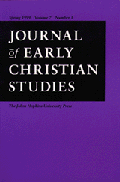 essay, I will first trace the development of the discourse that links ascetic practices with 'the angelic life,' then will examine how this discourse functioned in the Christian ascetic communities of the fourth and fifth centuries."
The complete text can be accessed by clicking here (a subscription to the journal is required).
Reviews authored by Professor Muehlberger have been previously published in the Bryn Mawr Classical Review and the Journal of Early Christian Studies.
Back