Vernon Jordan '57 Among Those Featured in Brooklyn Museum Photo Exhibition
January 6, 2009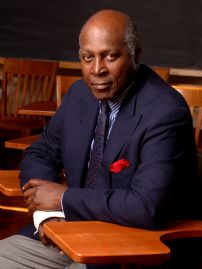 January 6, 2009, Greencastle, Ind. — "Shortly after Barack Obama was elected president, the Brooklyn Museum mounted 25 confrontational color photographs of prominent African-Americans in an exhibition with a provocative title: 'The Black List Project,'" reports Bloomberg. Vernon Jordan, civil rights leader and 1957 graduate of DePauw University, is among those featured in the images. Other photos depict such individuals as Gen. Colin Powell, Sean Combs, Chris Rock and Toni Morrison.
"The portraits form only one third of 'The Black List Project,' which is a collaboration between photographer Timothy Greenfield-Sanders and film critic Elvis Mitchell," writes Linda Yablonsky. "The two other parts, bearing the same title, are a documentary film that was broadcast on HBO last August, and a book of the portraits that includes 1,000-word excerpts from interviews Mitchell conducted off-screen. They focus on each sitter's life and what it means to him or her to be black in the U.S. today."
The story notes, "Vernon Jordan (one of the few sitters to wear a suit and tie) looms above the camera, staring into it with either impatience or considerable self-importance. A former adviser to ex-President Bill Clinton, Jordan is senior managing director at Lazard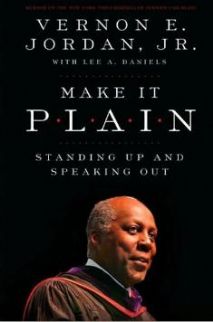 Frères. 'When I was a black leader, I had a constituency,' he says in his interview -- parts of the film play on flat-screen monitors outside the gallery. 'When I moved into law and turned to banking, I was ... a leading black. And there's a difference.'"
Access the complete text at Bloomberg.com.
The exhibition continues through March 29. Learn more here.
Vernon E. Jordan Jr., the former president of the National Urban League, recently published Make It Plain: Standing Up and Speaking Out and was named co-chair of the board of directors of the Center for Civil & Human Rights (CCHR). On June 9, 2007, Jordan delivered the silver anniversary address at his Class of 1957's 50th reunion. [

[Download Audio: "June 2007 Address by Vernon E. Jordan Jr. '57" - 5451kb].
Back