Chicago Bears Assistant Rob Boras '92 Speaks of Tight End's "Big Jump"
January 8, 2009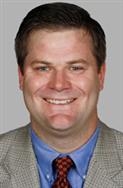 January 8, 2009, Greencastle, Ind. — The improvement of Greg Olsen between his rookie season in 2007 and the recently-completed Chicago Bears campaign impresses Rob Boras, who serves as tight ends coach for the National Football League franchise. "I thought he made a big jump," says Boras, a 1992 graduate of DePauw University. "Having gone through a full year in the NFL allowed him to play more confidently, and that allows you to play fast," he tells the team's Web site.
Olsen had 54 receptions ins 2008, "the most by a Bears tight end since Hall of Famer Mike Ditka had 75 in 1964," and led the team with five touchdown receptions.
Boras notes, "One of his deficiencies was probably in the run game, and his blocking improved. And then just being in the same system two years in a row, his knowledge and his understanding of the system allowed [offensive coordinator] Ron [Turner] to do a lot of different things with him and take advantage of his skills and the mismatches that we felt we could produce."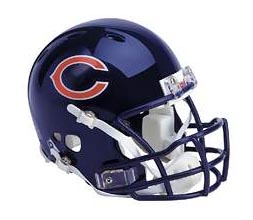 Read more at Chicago Bears.com.
A political science major at DePauw, Rob Boras was a four-year starter at center on the Tiger football team. The 2008 season marked Boras' fifth with the Bears. He came to the National Football League franchise after five seasons at the University of Nevada-Las Vegas, where he was head coach John Robinson's offensive coordinator for three years. Boras spent the 1998 season as head coach of NCAA Division III Benedictine University in Lisle, Ill., after four seasons at the University of Texas (1994-97), where he served as an assistant. He began his coaching career at DePauw immediately following his graduation, spending two seasons as offensive line coach (1992-93).
Learn more in this previous story.
Back