Steve Sanger '68 Elected to Pfizer Board
January 14, 2009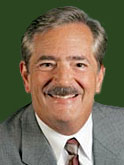 January 14, 2009, Greencastle, Ind. — Stephen W. Sanger, a 1968 graduate of DePauw University, has been elected to the board of directors of Pfizer Inc. His term will begin February 1. Pfizer is the world's largest research-based biomedical and pharmaceutical company.
Sanger "served as the chairman of General Mills, Inc. from 1995 until his retirement in 2008," notes today's announcement. "He joined General Mills in 1974 and held a variety of positions with increasing responsibility in marketing management across the company's consumer food businesses. He was elected to General Mills' board of directors in 1992, named president of General Mills in 1993, and served as the chief executive officer from 1995 until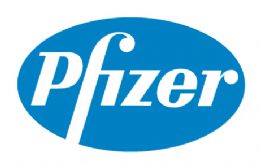 2007. He began his career at Procter & Gamble in 1970."
Sanger is also a director of Target Corporation and Wells Fargo & Company, and a member of the board of the Guthrie Theater in Minneapolis and serves as a member of the Business Council and the U.S. Advisory Committee for Trade Policy and Negotiations.
After graduating from DePauw with a history degree, Sanger earned his M.B.A. at the University of Michigan.
Read more at Yahoo! Finance.

In June 2008, Steve Sanger was honored as the Metropolitan Economic Development Association (MEDA) "Champion of the Year" for his longtime support to the minority business community. Details can be found in this previous story.
"When I think back about what my life has been since then, it's just remarkable to me how many of the things that had a profound, lasting effect on my life, in a positive way, all started during that four-year period when I was at DePauw," Sanger said in 2001. He received an honorary degree from DePauw in 2004 (seen at left).
Back