Upcoming Ubben Lecturer David Plouffe Cited as "Keeper of the Obama Coalition"
January 15, 2009
January 15, 2009, Greencastle, Ind. — "He is the keeper of the Obama Coalition," says Richard Goodstein, a former adviser to President Bill Clinton, of David Plouffe, who managed Barack Obama's successful run for the White House. Plouffe, who will visit DePauw University for a February 2 Timothy and Sharon Ubben Lecture, is included in a look at "Obama's inner circle" published in today's Washington Examiner.
"Plouffe's role in the administration remains unofficial, but that does not mean it won't be critically important," notes the newspaper. "The 41-year-old campaign consultant was instrumental in helping Obama win the Democratic primary and the general election by building an unprecedented army of volunteers and donors, many of them via the Internet. Plouffe, who served as Obama's campaign manager, also fundamentally and successfully changed Democratic general election strategy by going after voters in traditionally red states. Now in a private consulting role, Plouffe is still using the massive database to e-mail supporters about issues important to Obama, and he will likely use that list to help the president get things done."
Access the piece at the Examiner's Web site.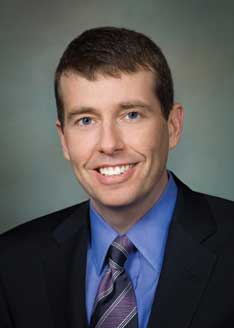 David Plouffe's speech, "Leadership Lessons from a Presidential Campaign Manager," begins at 7:30 p.m. in Kresge Auditorium of DePauw's Green Center for the Performing Arts (605 S. College Avenue), and is free and open to the public. Learn more in this previous story.
The Ubben Lecture Series brought humanitarian Greg Mortenson, author of Three Cups of Tea: One Man's Mission to Promote Peace ... One School at a Time, to campus November 13, and will welcome veteran journalist Jane Pauley on April 17.
Access a complete roster of Ubben Lecturers who have visited DePauw since 1986 -- ranging from Margaret Thatcher to Spike Lee -- by clicking here. Many of the links contain audio and video clips of speeches.
Back