Scholarship Sends Senior to Presidential Inauguration as VIP
January 17, 2009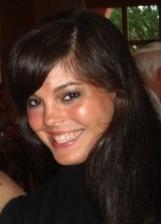 January 17, 2009, Greencastle, Ind. — "DePauw senior Lindsey Dru Sutherlin, 22, embarked on the trip of a lifetime" yesterday, reports the Crawfordsville Journal Review. "Sutherlin was awarded a scholarship to attend the 44th Presidential Inauguration on a VIP ticket." The scholarship was provided by the University Presidential Inaugural Conference (UPIC), notes the article.
"I was told I had some mail at DePauw last semester," Sutherlin tells the newspaper. "I went and signed for it and it was the invitation." A modern languages major and European studies minor, Sutherlin tells the newspaper, "I hope to work for the government one day. This is a great opportunity to see how Washington can really be."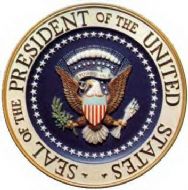 Sutherlin and the other Inaugural Scholars will take part in a five-day program designed to provide them with a deeper understanding of the history behind the electoral process and the rich tradition surrounding the presidential inauguration. The Inaugural Scholars will also have opportunities to interact with political figures such as former Secretary of State Gen. Colin Powell and former Vice President Al Gore. They'll also attend a black tie gala inaugural ball on Tuesday night.
Access the story at the Journal Review's Web site and learn more about the University Presidential Inaugural Conference here.
Back