AP Story on Exclusive TV Deals for Pre-Inaugural Events Cites Prof. Bob Steele '69
January 18, 2009
January 18, 2009, Greencastle, Ind. — "Bob Steele, a DePauw University professor and scholar for journalism values at the Poynter Institute, said he would have questions if news personnel were involved in a paid-for event that was shutting out other journalists," notes an Associated Press article this weekend. "Otherwise, he likened the licensing arrangement as similar to one network showing the Super Bowl or an awards show."
The story in which Steele is cited examines licensing deals exceeding $5 million which will allow HBO, the Disney Channel and other networks exclusive rights to air events leading up to Tuesday's presidential inauguration.
"The networks will pay the licensing fee to the production company RK Denver, not the inaugural committee. [That fee] would cover a third of the cost of the television productions, with the inaugural committee covering the rest. Participating artists are performing for free," writes David Bauder. "Nearly half the money, $2.5 million,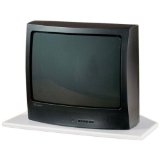 will be paid by HBO. The cable network is showing Sunday's concert featuring U2, Bruce Springsteen, Stevie Wonder and others live and will repeat it that night ... The precedence of such licensing arrangements at inaugural events is unclear."
Access the complete article at the Web site of the San Francisco Examiner.
Bob Steele, a 1969 graduate of DePauw, recently discussed the increasing popularity of so-called "crime rags" with the Christian Science Monitor. Learn more in this story.
Source: Associated Press
Back