"Tired and Unimaginative Formulas" are Dooming Network TV, Opines Prof. Jeff McCall '76
January 17, 2009
January 17, 2009, Greencastle, Ind. — "Network television executives hope their upcoming midseason replacements and specials will boost sagging viewership numbers," writes Jeffrey M. McCall, professor of communication at DePauw University, in today's Indianapolis Star. "The network execs, however, mistakenly think they can somehow get better results with program lineups that just keep spitting out tired and unimaginative formulas."
Dr. McCall's op-ed continues, "The big four broadcast networks now get less than half of all viewers each evening, the rest finding cable fare more interesting. During the fall season, major networks lost 7 percent of their average audience. That's about 3 million viewers lost in the last year, most never to return. Cable viewing has increased by a double-digit percentage. It was easy to blame the writers' strike last year, but the drift has been going on for several years, and post-strike programming has failed to ignite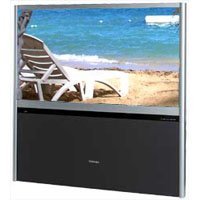 viewer interest. Network television will never again dominate Americans' evening entertainment choices."
The professor believes the imminent digital conversion will only exacerbate the ratings woes of traditional networks. "More than a third of viewers who previously watched only over-the-air broadcasting are picking up cable or satellite television in advance of the February transition, rather than bother with clumsy converter boxes. Those viewers will surely sample the wider range of newly available programs, leaving behind the big four nets," he writes.
"Given their challenges, one would think the networks would look for friends, particularly their local affiliate stations," offers McCall, author of Viewer Discretion Advised: Taking Control of Mass Media Influences. "Instead, NBC is moving forward with a reverse compensation plan that will charge affiliates for carrying network programs, discarding the longstanding practice of paying affiliates ... NBC and CBS are actively developing programs that will run originally on the Internet. Their CEOs last month both threatened moving from the affiliate
structure and taking network programs directly to audiences through cable, satellite or Internet ... If it happens, those networks would be viewed by media consumers as being similar to cable channels such as USA or TNT. Local stations, at that point, would have to become more, well, local."
Read the complete essay, "Network television fading to black," at College News.org.
A 1976 graduate of DePauw, Jeff McCall has been cited in articles published by more than 80 newspapers and has appeared seven times on FOX News Channel's' O'Reilly Factor.
The professor offered his thoughts on mid-season replacement shows and the state of television networks in an article published in the January 2 Christian Science Monitor.
Source: Indianapolis Star
Back