Sophomore Says Cold All-Nighter to See Inauguration "Totally Worth It"
January 21, 2009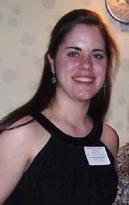 January 21, 2009, Greencastle, Ind. — "Everyone talked about how historic this inauguration would be, but to be here and actually feel it in the air is almost tangible," DePauw University sophomore Christine Walker tells the Fort Wayne News-Sentinel. Walker attended yesterday's inauguration of President Barack Obama as part of the University Presidential Inaugural Conference. Phil Taylor writes, "She and others gave up a night of sleep to make an early morning trek to the Mall. By 2 a.m., she was one of the first couple hundred to arrive as U.S. Park Police were finishing up security sweeps. With the warmth of friends to accompany her, she held her ground for nine hours."
"It was one of the most miserably cold nights of my entire life," Walker tells the newspaper, adding, "It was totally worth it."
The article notes, "In Indiana, Walker, 20, spends her weeks at the Statehouse, helping to pass environmental legislation. The political science major was an Obama supporter during the 2008 presidential election, but said seeing him speak in person renewed her sense of hope. 'Whether people liked [George W.] Bush or not, we
definitely have a lot of challenges coming up,' she said. '[Obama] made me believe that things can change, and that we can do it.'"
Access the complete article at the News-Sentinel's Web site.
Walker was also featured in a Monday article in the same publication.
DePauw senior Lindsey Dru Sutherlin also attended the 44th Presidential Inauguration through a University Presidential Inaugural Conference (UPIC) scholarship.
Back