Mike Terry '74 Named IndyGo's President and CEO
January 25, 2009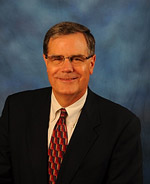 January 25, 2009, Greencastle, Ind. — Michael A. Terry, a 1974 graduate of DePauw University, has been named president and CEO of IndyGo, the public transportation service in Indianapolis. Terry has served as interim head of the bus service since July, when former president and chief executive Gilbert Holmes retired. Terry leads nearly 500 employees and is an active participant in local and regional transportation planning discussions.
"Mr. Terry understands the fine balance of managing the current transit system under its budgetary restrictions while envisioning the potential for transit in our community and region," says Dennis Faulkenberg, chair of the IndyGo board.
"I am honored the board has the confidence in my abilities and I will continue to advocate the importance, if not the necessity, of public transportation in our community," Terry says. "While our current operating funding is lean in comparison to other transit agencies,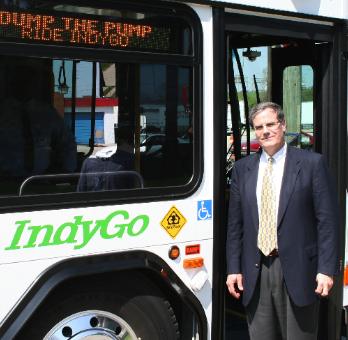 IndyGo is positioning itself for future growth."
He adds, "In 2008, IndyGo provided more than 9.6 million passenger trips, a 14.4% increase over 2007's ridership. It's clear the demand for public transportation is there, we just need to secure a way to improve our current system while planning for its future.Our team continues to seek opportunities for improvements and efficiencies in our operations, services and financial resources while delivering the highest level of customer service."
The Indianapolis Star notes, "Before joining IndyGo in 2003, Terry was vice president of a human capital management company and deputy commissioner for the Bureau of Motor Vehicles." After graduating from DePauw, Mike Terry received an M.B.A. from Butler University.
Access an article at IndyStar.com.
Back