Mainstream Media Outlets Were "Anything But Vigilant" Over Past 8 Years: Prof. Kevin Howley
January 26, 2009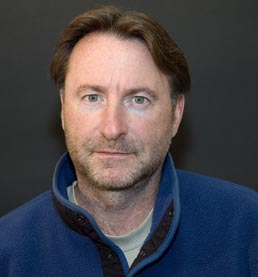 January 26, 2009, Greencastle, Ind. — An editorial in the Los Angeles Times last week called the inauguration of President Barack Obama "a moment in which we must pledge vigilance, not unqualified encouragement" and is the focus of an op-ed by Kevin Howley, associate professor of communication at DePauw University. "Perhaps the editorial staff was feeling guilty," he writes in Indiana's Bloomington Alternative. "After all, like the rest of the corporate media, the LA Times has been anything but vigilant these past eight years. Instead of serving as watchdogs, the U.S. press corps behaved like lapdogs for one of the most secretive and deceptive administrations in American history."
Dr. Howley asserts that "it was refreshing to see the editorial staff of one of the nation's leading newspapers come clean and acknowledge the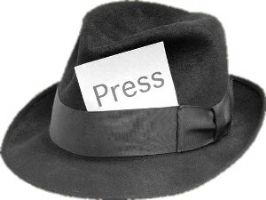 corporate media's subservience to the Bush agenda: an unprecedented record of rampant corruption and criminality. Then came the punch line. The editors proclaim: 'Journalism was not to blame for those travesties, any more than it was for the administration's callous disregard for hurricane-swept New Orleans.' The LA Times editorial was no mea culpa at all. It was, to borrow independent journalist Amy Goodman's pithy description of the New York Times admission that the paper of record dropped the ball on the Bush administration's claims of Iraqi WMDs, a 'kinda culpa.'"
The professor continues, "Now, with Bush and Cheney safely out of office and Obama left to clean up their messes at home and abroad, the LA Times editorial staff wants to assure its readers that journalism must serve the American people ... I certainly
applaud such goals and ambitions -- they are, after all, the stuff of journalism and vital to 'the work of remaking America' Obama articulated in his inaugural address. But such lofty tones and high-minded rhetoric does nothing to diminish the corporate media's complicity in the Bush administration's wrongdoing. In light of the chronic press failures of the past eight years, the LA Times editorial is not merely disingenuous, it is the journalistic equivalent of locking the barn door after the horse has bolted."
Access the complete essay, "Gullible or Culpable?," at College News.org.
Kevin Howley is the author of Community Media: People, Places, and Communication Technologies.
Learn more about him in this recent story.
Back