Rev. Kent Ulery '72 to be Inaugurated Tomorrow as President of Bangor Theological Seminary
January 26, 2009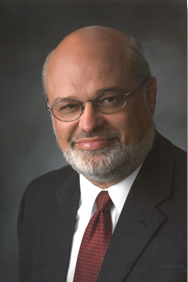 January 26, 2009, Greencastle, Ind. — "I've been genuinely surprised by the warmth and hospitality I've been shown," says the Rev. Kent Ulery, who will be formally installed tomorrow as the tenth president of Bangor Theological Seminary. "The stereotypical reserved New Englander is not what I've experienced in Maine. It's become home very quickly," adds Ulery, a 1972 graduate of DePauw University.
"Ulery was serving as the pastor of the Michigan Conference of the United Church of Christ when his appointment was announced in April by the BTS board of trustees," writes the Bangor Daily News' Judy Harrison. "He was one of 20 applicants considered to replace the Rev. William Imes, 65, now of Easthampton, Mass. Imes retired last summer after seven years as president." Rev. Ulery assumed the presidency in July.
"This school is a gem," he tells the newspaper. "My office is next to a classroom and I often can hear laughter through my wall. I went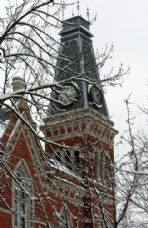 over one day to [jokingly] remind the students that it is not in the Congregational Puritan tradition to enjoy education."
The article points out that "Ulery graduated in 1972 from DePauw University in Greencastle, Ind., where he majored in religion and mathematics. Three years later he earned his master's of divinity degree from Princeton Theological Seminary in Princeton, N.J., with a concentration in New Testament studies. In 1984, Ulery earned his doctor of ministry degree in parish revitalization from McCormick Theological Seminary in Chicago."
Access the entire story, "Bangor seminary to inaugurate its 10th president," at the Daily News' Web site.
Learn more about Rev. Ulery in this previous article.
Back