Ball Brothers Foundation Chief Jud Fisher '91 Profiled in Newspaper
January 30, 2009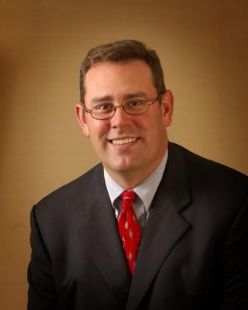 January 30, 2009, Greencastle, Ind. — "Michael Justin (Jud) Fisher, an environmentalist and great-grandson of one of the five brothers who founded the Ball family business in the 1880s, took over as executive director of the Ball Brothers Foundation in the summer of 2007, having served there since 2003," notes the Muncie Star Press of the 1991 DePauw University graduate. "Since then, he has dramatically raised awareness of this family foundation and one of Muncie's treasures."
The newspaper adds, "The foundation has assets of more than $100 million, of which it distributes 5 percent a year for charitable purposes, such as a $443,500 grant in 2008 to open up the 23-acre Craddock Wetland Nature Preserve along the Cardinal and White River greenways. Children need outdoor places where they can learn about nature 'and do things that are sort of unstructured and just play around and not be as detached from the natural world,' Fisher said."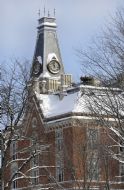 Jud Fisher also serves on the boards of the Red-Tail Conservancy, Old National Trust/Old National Wealth Management, BMH Foundation, the Muncie Rotary Club, Muncie/ Delaware County Chamber of Commerce and YMCA Camp Crosley. He is also currently serving a four-year term on the Indiana Commission for Higher Education.
Access the profile, which notes Fisher's DePauw degree, by clicking here.
Back