Prof. Istvan Csicsery-Ronay Jr. to Present California Lecture on 'Science Fiction in Music'
February 8, 2009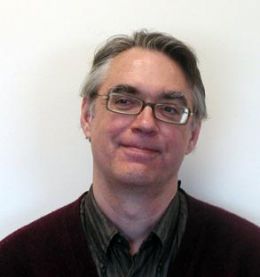 February 8, 2009, Greencastle, Ind. — Istvan Csicsery-Ronay Jr., professor of English at DePauw University, will speak at the University of California - Riverside on May 23 as part of a series of lectures on science fiction. The professor's presentation, "Help Me! A Short History of Science Fiction in Music," will take place at 3 p.m. in UCR's Humanities and Social Sciences Building.
An announcement from the school states, "Robots and race, aliens and science fiction music are among the themes internationally known scholars of science fiction literature will explore in a lecture series at the University of California, Riverside in April and May." It notes that Dr.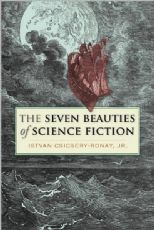 Csicsery-Ronay "is managing editor of Humanimalia: A Journal of Human/Animal Interface Studies and co-editor of Science Fiction Studies. He is the author of The Seven Beauties of Science Fiction (Wesleyan, 2008) and co-editor of Robot Ghosts and Wired Dreams: Japanese Science Fiction from Origins to Anime (Minnesota, 2007). He received the 1992 Science Fiction Association's Pioneer Award for his essay "The SF of Theroy: Baudrillard and Haraway."
Read more by clicking here.
In November, Professor Csicsery-Ronay was featured on the Public Radio International program, To the Best of Our Knowledge. Details can be found in this article.
Back