DePauw Opera Presents Puccini's Suor Angelica and Gianni Schicchi This Weekend
February 2, 2009
February 2, 2009, Greencastle, Ind. — The DePauw Opera will present two favorites by Giacomo Puccini -- Suor Angelica and Gianni Schicchi -- February 5-8. Under the direction of Keith Tonne and the musical direction of Orcenith Smith, the operas will be sung in English, feature two different casts for each show, and will be accompanied by the DePauw Opera Orchestra.
The years of World War I were fruitful for Puccini, although he was criticized for showing insufficient patriotism in Italy. During this time, he worked on a trio of one-act operas, entitled Il trittico (The Triptych) which includes Suor Angelica (Sister Angelica), and the comic Gianni Schicchi. Premiered at the Metropolitan Opera in 1918, Suor Angelica is an uplifting tale of a nun's struggle with her past, her fall from grace, and her redemption in the form of a miracle. Coupled with Gianni Schicci -- with its themes of disguised identity, greed,
conniving, and comedy -- the opera performances are sure to provide an evening of entertainment.
"These two one act operas are often overlooked gems from the pen of Puccini,"explains Tonne. "Much of the beauty comes from the energy and imagination provided by this young and excited cast. Many of the subtle dramatic touches, so lovingly described by Puccini in his notes, are often overlooked. This talented group has embraced these details with loving attention that makes the shows come alive in ways rarely seen. I am very proud of the work -- not only of the singers, but also the orchestra members and each member of the production crew."
This year's operas have been a true collaboration between students, faculty, and staff members. As an extension of DePauw's Winter Term, students have spent countless hours in rehearsal on stage,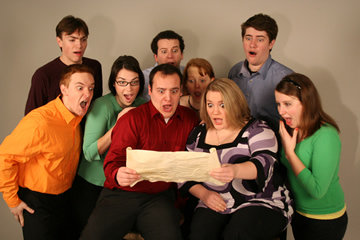 in the studio, and in the pit preparing the music and staging for the upcoming performances.
"I think its wonderful that at DePauw I've been exposed to so many diverse styles of opera," says Carl Frank, a senior vocal performance major playing the title role of Gianni Schicchi. "The opportunity to sing this well-known role has been very exciting."
Cast members have also spent hours helping to build sets, organizing and preparing costumes, and assisting with publicity and historical information.
"It's been amazing to see the progress that the performers have made during the short rehearsal process," says Dil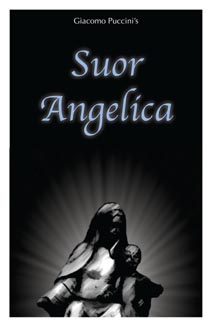 Smith, a sophomore vocal major and assistant director and stage manager for the productions. "It has been a great experience working with this talented cast and crew."
Performances will be held in Moore Theatre of the Judson and Joyce Green Center for the Performing Arts. Shows will begin at 7:30 p.m. Thursday through Saturday and at 2 p.m. on Sunday. Tickets are $7 for adults and $4 for students, and may be purchased at the Green Center Box Office, or reserved by emailing greencenter@depauw.edu
DePauw Opera's presentation of Suor Angelica and Gianni Schicchi is generously underwritten by Elaine Showalter Smith '36, who was also one of the benefactors of the concert organ in Kresge Auditorium which honors her late husband, J. Stanford Smith '36. A graduate of the DePauw University School of Music, Mrs. Smith majored in piano and minored in organ and mathematics.
Visit the DePauw School of Music online.
Back