Financial Talks Between Newspaper and State Funds are Potentially Troubling to Prof. Bob Steele '69
February 4, 2009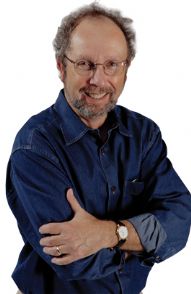 February 4, 2009, Greencastle, Ind. — "A newspaper's primary obligation is to the public . . . and to shine the light of scrutiny on state government on behalf of the public," Bob Steele, Eugene S. Pulliam Distinguished Visiting Professor of Journalism at DePauw University, tells the Philadelphia Inquirer. Dr. Steele is quoted in a story examining Pennsylvania Governor Ed Rendell's admission that "he arranged a recent meeting between the publisher of the Inquirer and Daily News and the two largest state employee pension funds in hopes of helping the newspaper company lessen its large debt burden." Mario F. Cattabiani writes that "leading media ethics experts called such a pursuit of government aid journalistically troubling."

Steele, a 1969 graduate of DePauw, tells the newspaper, "It at least raises concerns about the potential erosion of journalistic independence."
Access the complete article here.
Bob Steele also serves as Nelson Poynter Scholar for Journalism Values at the Poynter Institute. He was also recently cited in pieces by the Associated Press and Christian Science Monitor.
Back