Thomas Cooley '91 Earns Rave Reviews for Performance at International Chamber Orchestra Festival
February 4, 2009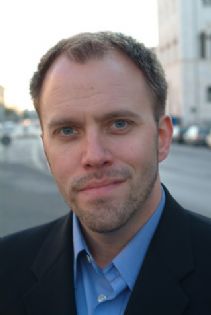 February 4, 2009, Greencastle, Ind. — The Minneapolis Star Tribune praises "the superb tenor Thomas Cooley" in a review of a concert last Thursday that was presented as part of the International Chamber Orchestra Festival. Of the 1991 DePauw University graduate, Larry Fuchsberg opines, "Cooley calmly shatters tenorial stereotypes. His supple, multicolored voice is deployed with the utmost taste and delicacy. He was at his lyrical best in the winsome 'Where'er you walk,' from Handel's Semele -- a signature piece of the legendary Irish tenor John McCormack. Cooley has nothing to fear from the comparison."
Fuchsberg adds that the festival was an "exhilarating four-week marathon that will still be spoken of a decade hence."
The St. Paul Pioneer Press' Rob Hubbard offers a review of the same performance and writes, "thanks to some superb singing by tenor Thomas Cooley, it was a deeply satisfying celebration." Performing an aria from Rameau's Dardanus, "Cooley dove into the depths of its dark mood, which made the Handel arias that followed seem all the more transcendent. The soft sound of an orchestra bent on authenticity permitted Cooley to demonstrate his facility with a broad range of dynamics, both sonically and emotionally. Some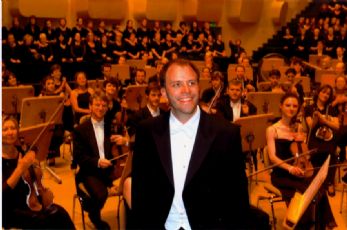 larynx-stretching lines from the oratorio Jephtha showed his voice to be as athletic as it is expressive." (at right: Cooley with the Orchestre Philharmonique de Strasbourg)
Thomas Cooley has appeared internationally with numerous orchestras and ensembles, including the Chicago Symphony Orchestra, Oregon Bach Festival, the Minnesota Orchestra, the Gewandhaus Orchestra Leipzig, the Bach Collegium Stuttgart, the Munich Bach Choir, the Bamberg Symphony Choir, the Slovenian Philharmonic, the Bilbao Symphony Orchestra and the Drottningholms Baroque Ensemble.
Learn more about the lyric tenor in this previous story or at his Web site.
Back