Robert Schrier '57 Co-Authors Living Healthier Longer
March 14, 2009
March 14, 2009, Greencastle, Ind. — Robert W. Schrier, M.D., professor at the University of Colorado School of Medicine and 1957 graduate of DePauw University, is co-author of Living Healthier and Longer: What Works and What Doesn't. Written with Carl Bartecchi, M.D., the book is called "an important contribution to the field of preventive health" by the New England Journal of Medicine. Free copies were sent to approximately 60,000 households in Pueblo, Colorado, and the text is available for downloading by all at www.healthierlongerlife.org.
"Their book is designed as a resource for clinicians and the educated lay public to use as an authoritative resource on reducing the risk of premature death and disease caused by unhealthy behaviors and promoting health," Robert S. Lawrence, M.D., writes in the Journal. "Funding for the production and shipping of the book was provided by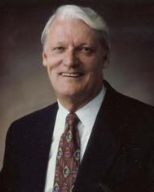 foundations, hospitals, the local newspaper, and the Pueblo City-County Health Department, and the authors donated the text. The creation and distribution of the book represent an interesting, community-wide experiment in information sharing and patient empowerment; Bartecchi and Schrier plan to evaluate the effect of the project on the people of Pueblo."
Learn more about the book by clicking here.
Dr. Schrier is the recipient of the American Association of Kidney Patients (AAKP) 2009 Medal of Excellence and will be honored next month. Details can be found in this recent article.
Back