Senior Recognized as 'Outstanding Future Music Educator'
February 9, 2009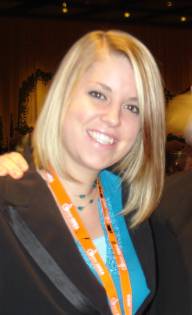 February 9, 2009, Greencastle, Ind. — Lindsay Yntema, a senior music education major at DePauw University, is one of four individuals to be honored as "Outstanding Future Music Educator of the Year." Presented by the Indiana State Collegiate organization of the National Association for Music Education (MENC), the award recognizes the best and brightest in future music teachers. It marks the eighth year in the last ten that a DePauw University student has received this award.
"It is a great honor to receive this award," says Yntema. "At an early age, my mother began teaching me piano, and ever since then, I have wanted to teach music. I have loved being at DePauw. Throughout my time here, I gained many different perspectives from many different people. I enjoyed participating in the many groups I am in, including Delta Gamma sorority, and giving tours to prospective students. Most of all, I have loved being involved in the music education program here, including DePauw's chapter of MENC. The passion that I have had for teaching music was shared with other music education majors I met at school. I will never forget some of the memories I have made with my fellow DePauw colleagues."
"Lindsay has been excited about music education from the beginning of her career here at DePauw, and her enthusiasm for being a music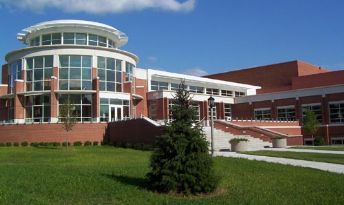 teacher has never wavered," says Caroline Jetton, dean of the School of Music and associate professor of music.
Yntema, who has studied voice with the late Stanley Irwin and Kyle Ferrill, is currently student-teaching at North Central High School in Indianapolis with their choral program, under the supervision of Patricia Wiehe.
"After graduation, I hope to teach music, at any level," she says. "As long as it is music that the students want to learn, I am willing to teach it."
DePauw's recent honorees are:
Lindsay Yntema (2008)
Sonja Emberg (2006)
Amanda Grahn (2003)
David Barbick (2002)
Tiffany Ingles (2001)
Matt Clifford (2000)
Nick Parcell (1999)
Danh Pham (1998)
Visit the DePauw University School of Music online by clicking here.
Back