Investigative Reporter Meg Kissinger '79 Wins George Polk Award
February 17, 2009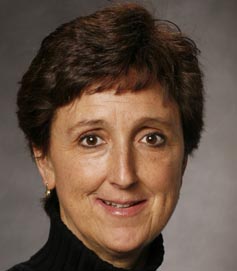 February 17, 2009, Greencastle, Ind. — "Correspondents who risked danger to disclose violence and corruption in Zimbabwe and reporters who unraveled the mysteries of the mortgage crisis and exposed toxic perils in everyday products were among the winners of 14 George Polk Awards for 2008 announced on Monday by Long Island University," reports the New York Times today. The recipients include Meg Kissinger, investigative health reporter for the Milwaukee Journal Sentinel and 1979 graduate of DePauw University.
Kissinger and her colleague, Susanne Rust, "won the Polk for environmental reporting for a six-part series, 'Chemical Fallout: A Journal Sentinel Watchdog Report,' which cited the federal Environmental Protection Agency and the Food and Drug Administration for failures related to toxic chemicals in products ranging from microwave-safe plastics to baby bottles."
Robert D. McFadden writes, "Established in 1949, the awards are administered by Long Island University. Winners are selected by a jury of faculty members and alumni from entries submitted by journalists, news organizations and a panel of editors, reporters and journalism teachers. The awards will be presented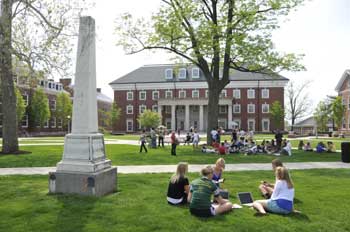 at a luncheon at the Roosevelt Hotel in Manhattan on April 16."
Access the story -- "For Their Risk-Taking, Journalists Garner Polk Awards" -- at the newspaper's Web site.
Meg Kissinger received an an honorable mention in the second annual Barlett & Steele Awards for Investigative Business Journalism for "Chemical Fallout," and the Journal Sentinel won a Pulitzer Prize for local investigative reporting.
Learn more about Kissinger, who served as editor of The DePauw as an undergraduate, in this previous article.
Back