Prof. Stan Warren Recalls HS Teammate in Indianapolis Star
February 18, 2009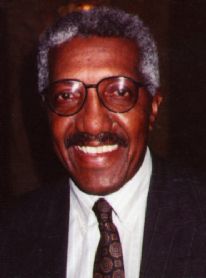 February 18, 2009, Greencastle, Ind. — "Stanley Warren spent most of his 1951 senior season on the end of the Attucks bench," notes today's Indianapolis Star. Dr. Warren, professor emeritus of education at DePauw University, is cited in a story on Willie Gardner, a basketball teammate at Crispus Attucks High School in Indianapolis, whose jersey will be retired tomorrow night in ceremonies at Conseco Fieldhouse.
Warren "no longer recalls the opponent, but he vividly remembers the scene: Willie taking the ball into the left corner and hitting a looping left-handed hook shot," writes Phil Richards. "Then, a possession or two later, driving into the right corner and hitting a looping right-handed hook. 'Nobody even got excited,' recalled Warren, a retired DePauw University dean of academic affairs who has written two books about Attucks. 'That was Willie. He did things like that all the time.'"

The full story -- which also quotes Oscar Robertson, Hallie Bryant and Bob "Slick" Leonard -- can be accessed at IndyStar.com.
Learn more about Stan Warren in this previous article.
Back