Prof. Bob Steele '69 Offers Thoughts on 'Chimpgate' to Washington Times
February 21, 2009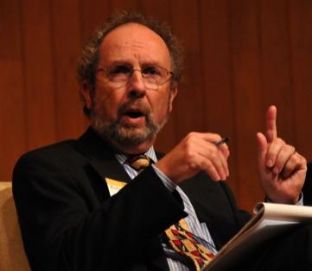 February 21, 2009, Greencastle, Ind. — "Editorial cartoons are meant to evoke and provoke," Bob Steele tells the Washington Times. "They should have some spice. They should have impact. They also should measure up ethically," adds Steele, Eugene S. Pulliam Distinguished Visiting Professor of Journalism at DePauw University.
Dr. Steele is quoted in a story examining the fallout from a New York Post cartoon Wednesday. The drawing, which the newspaper says was meant to play off of Monday's police shooting of a chimpanzee in Connecticut, has been viewed by critics as racially offensive and inappropriate.
"The cartoonist and the Post's editors have fought back from a defensive crouch," Steele tells the Times. "They should be much more reflective. They should reveal more about why they did what they did, what ethical values were guiding them, and how they made their decisions."
Access the article, "Chimpgate continues to rile: N.Y. Post's partial apology fails to calm critics," by clicking here.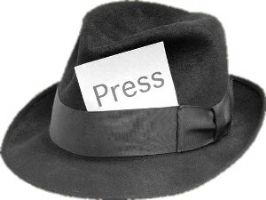 A 1969 graduate of DePauw, Bob Steele also serves as Nelson Poynter Scholar for Journalism Values at the Poynter Institute, and contributes this column on the cartoon controversy to Poynter's Web site.
Learn more about him in this recent story.
Back