Soprano and Pianist Present Guest Recital Monday Evening
March 4, 2009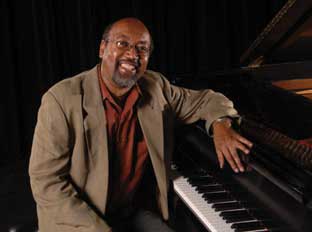 March 4, 2009, Greencastle, Ind. — The DePauw University School of Music will present a guest recital featuring Laurinda Nikkel, soprano, and Richard Thompson, piano, on Monday, March 9, at 7:30 p.m. in Thompson Recital Hall of the Green Center for the Performing Arts. The concert will feature works by Samuel Barber, Thelonius Monk, and Ricky Ian Gordon. Thompson and Nikkel will also be performing two works composed by Thompson: Lemuria Fantasy and Shadow of Dawn.
On Tuesday, March 10, Nikkel and Thompson will give a presentation on Thompson's studies of the lives and works of poets Lansgton Hughes and Paul Laurence Dunbar. The 4 p.m. lecture will take place in the lobby of the Walden Inn.
Soprano Laurinda Nikkel, hailed by Opera News for her "consummate singing and acting technique," has excelled in a wide range of operatic roles with leading companies throughout the U.S. and holds the distinction of having sung professionally in every state of the Union with the exception of Alaska. In 2005, Nikkel was appointed coordinator of the voice department at
San Diego State University where she oversees vocal programs in both the School of Music and Dance and the prestigious M.F.A. program in the SDSU School of Drama, Film and Television. She is a recognized master class technician in both classical and musical theater techniques and has performed art song recitals throughout the United States and Canada.
Richard Thompson is a performer and composer whose work resists a single stylistic category. His compositions combine European and African-American styles, so that the formal structures of European classical music develop ideas which are essentially jazz in nature. Originally from Aberdeen, Scotland, Thompson made his piano debut at the Purcell Room, in the Royal Festival Hall in London. He has appeared in live broadcasts for BBC Jazz and Classical Radio, Italian National Television and Radio and also presented concerts at La Piccola Scala in Milan, among many other venues. His orchestral appearances include the Harlem Festival Orchestra, the Boston Orchestra and Chorale, the Glasgow Chamber Orchestra and the Aberdeen Chamber Orchestra.
Thompson is associate professor of music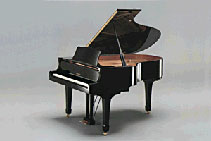 at San Diego State University, where he teaches jazz performance and history, and music theory. He performs frequently in both jazz and classical concerts, as a soloist as well as with many chamber groups, including his jazz quartet, Mirage. He earned his undergraduate degree in music from the University of Edinburgh, Scotland, and a master's degree from Rutgers University, where he studied jazz piano with Kenny Barron and classical piano with Theodore Lettvin. He also holds a jazz diploma from the Berklee College of Music in Boston.
The recital and lecture are free and open to the public.
For more information, visit the DePauw University School of Music online.
Back