Prof. Anne Harris Elected to Board of International Center of Medieval Art
March 3, 2009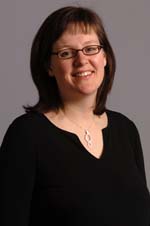 March 3, 2009, Greencastle, Ind. — Anne F. Harris, associate professor of art at DePauw University, has been elected to the board of directors of the International Center of Medieval Art. Based in New York City, ICMA works to promote and encourage the study, understanding, and appreciation of the visual arts of the Middle Ages produced in Europe, the Mediterranean region, and the Slavic world, during the period between ca. 300 and ca. 1500 C.E.; and to this end to sponsor and otherwise support study, teaching, conferences, exhibitions, displays, and publications devoted to medieval art and culture.
Dr. Harris, who holds the A. Reid Winsey Professorship at DePauw, specializes in French Medieval Art, 12th-15th centuries. She has presented and published papers on the intersection of stained glass and liturgical drama in the 13th century for both popular and clerical audiences at Chartres, Auxerre, and Saint-Julien-du-Sault. Her most recent publication on images of stained glass patronage at Chartres and Heidegger's "Origin of the Work of Art" essay was published in the online journal, Different Visions. Her current research interests focus on issues of text and image in Roman de la Rose manuscripts produced for aristocratic patrons in the 14th and 15th centuries, and the political ethics for those patrons of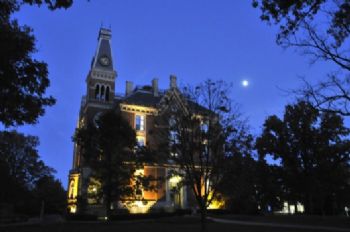 representations of the Golden Age within the Rose.
She has previously served on ICMA's nominating committee (2002-03; chairing that committee in 2006-07) and technology committee (2004-05).
Visit the International Center of Medieval Art online.
Anne Harris was a recipient of the 2005-06 Exemplary Teaching Award, which is presented by DePauw University and the General Board of Higher Education of the United Methodist Church. Learn more in this story.
Back