Clarinetist Heikki Nikula Joins The Percussion Plus Project for March 12 Concert
March 5, 2009
March 5, 2009, Greencastle, Ind. — The Percussion Plus Project will feature guest artist Heikki Nikula, bass clarinetist from Helsinki, Finland, in its Thursday, March 12 concert at DePauw University. The 7:30 p.m. performance will take place in Kresge Auditorium of the Judson and Joyce Green Center for the Performing Arts and is free and open to the public.
Titled "Works for Percussion Plus Bass Clarinet," the program will include works by Czech composer Ivana Loudová, American composer Morton Feldman, Finnish composer Jarmo Sermilä, and Australian composer Nigel Westlake.
"These four works are all very different in style," says Amy Lynn Barber, artistic director of The Percussion Plus Project. "The Loudová piece represents an atonal style popular in the 1970's and 80's, while the Feldman piece shows that composer's unique soft and minimal style. The Sermilä piece includes a spatial element, as the performers begin very independently and gradually come together. Finally, the Westlake
piece is full of motoric energy. The bass clarinet is a fantastic instrument, and it will be exciting to present this program with a wonderful artist like Heikki."
Barber and Nikula performed and recorded the Sermilä piece in Finland in 2007, and decided to do an entire program with percussion.
Heikki Nikula is one of a small number of proponents of the bass clarinet as a solo instrument, and one of the leading European bass clarinetists. Many composers have written works for him, and he has recorded two CDs of solo music for the instrument -- Hoepnadium and Piping Down the Valleys Wild. He is a graduate of the the Sibelius Academy in Helsinki, Finland, has been a member of the Helsinki Filharmonia since 1991, and is one of the original members of the renowned Finnish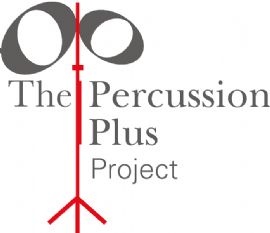 chamber orchestra "Avanti!," founded by Esa-Pekka Salonen.
The Percussion Plus Project was founded in 1993 in Prague by Amy Lynn Barber. It focuses on an unusual repertoire -- works for percussion -- ranging from one to many players - and another solo instrument. No other ensemble devotes itself solely to this repertoire. Many of the works performed by Percussion Plus were composed especially for the group.
The ensemble recently finished recording a compact disc of four pieces written for them by American composers Carlos Carrillo, Augusta Read Thomas, James Beckel, and Armando Bayolo, and is currently completing a CD of works of Jarmo Sermilä. Carrillo and Beckel are members of the DePauw University School of Music faculty.
Learn more at the School of Music Web site.
Back