Prof. Carlos Carrillo Leads Wabash Valley Youth Symphony in Sunday Concert
March 3, 2009
March 3, 2009, Greencastle, Ind. — The Wabash Valley Youth Symphony, led by artistic director Carlos Carrillo, assistant professor in the DePauw University School of Music, will be present a concert this Sunday, March 8, in DePauw's Green Center for Performing Arts. The orchestra of 70 high school and middle school students will be playing the works of living composers, including Dr. Carrillo. The concert begins at 7 p.m. and is free and open to all.
Anne Reynolds, principal flute with the Indianapolis Chamber Orchestra and member of DePauw's music faculty, will join the Youth Symphony.
The program will include Professor Carrillo's Concierto Matinal, as well as a symphony by Jeremy Gill, conductor of the Harrisburg (Pennsylvania) Symphony Orchestra, who will also be conducting and speaking about his work. Other selections will include works by Mozart and Aaron Copland.
The WVYS is composed of 6th-through-12th grade students from six West Central Indiana counties.
"This is truly an outstanding opportunity for the youth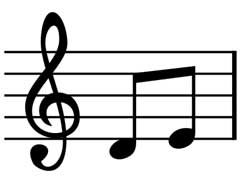 in this group to have both the exposure to new compositions and the ability to work with living composers," Carrilllo says. "It provides them a new and deeper understanding of the music, challenging them artistically and musically."
He adds, "These students have grown throughout the year as they've embraced these musical challenges. It will be an honor to have their expression of these original compositions presented at our concert."
Learn more by clicking here, and visit the DePauw University School of Music online.
Back