News Industry's Problems Not Good for the Republic, Opines Prof. Jeff McCall '76
March 5, 2009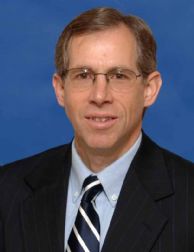 March 5, 2009, Greencastle, Ind. — News organizations are trimming staffs, newspapers are closing, fewer Americans are reading papers or watching newscasts, and polls show citizens are not keeping abreast of current events. According to Jeffrey M. McCall, professor of communication at DePauw University, "None of this is good for a nation that needs informed citizens to govern themselves."
In an op-ed published in today's Atlanta Journal-Constitution, Dr. McCall asserts, "Young adults today are generally not news consumers, a change from young adults a generation ago. The concern is that non-news consumers today will stay that way." Further, he writes that the Internet, "for all of its potential as a democratizing source of news, is apparently not fulfilling its promise ... Internet news consumers serve essentially as their own editors, often going only to those sites that serve narrow content or partisan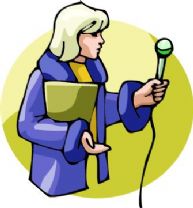 interests. Obviously, people can check out whatever they want, but they need to know they might be engaging in what media theorists call information segregation. It is likely that many people who rely on the Internet for news actually become expertly informed on celebrity gossip, NBA statistics, funny animal videos or conservative/liberal spin."
The professor points out, "Poor press performance could be contributing to the public's disinterest in news. A Zogby poll at the end of 2008 reported 73 percent of Americans think news coverage is biased. Three-fourths of Americans think media coverage influenced the presidential election results, a figure that naturally includes many Obama voters. A Harris poll last year reported that two-thirds of Americans think journalism is out of touch with the citizenry."
McCall says separate studies by left-and-right-leaning media watchdog groups found that only a small percentage of the "experts" called upon by cable and brodcast networks to discuss the economic stimulus package were actually economists. He concludes, "Americans deserve more
information and less political emotion about a story as important as this. Emotion is easy for television to generate. Informed reporting is more difficult."
Access the complete essay -- "As press dies, say R.I.P. to an informed citizenry" -- at College News.org.
A 1976 graduate of DePauw, Jeff McCall authored Viewer Discretion Advised: Taking Control of Mass Media Influences. He has been cited in articles published by more than 80 newspapers. Yesterday, he discussed the legacy of radio's Paul Harvey with San Diego's North County Times. Read more in this article.
Source: Atlanta Journal-Constitution
Back